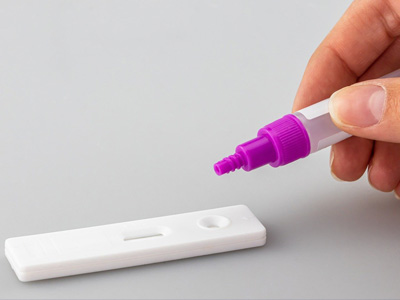 3 COVID testing options for faculty and staff
Campus & Community
With the closure of the University's on-site testing center, faculty and staff seeking a COVID-19 test are encouraged to use a community provider, visit their primary care physician, or obtain a home COVID test if the need to be tested arises.
Here are some ways to get a home test kit.
A supply of home tests was distributed to schools, colleges and administrative units at the start of the fall semester. Four at-home tests have been assigned to each faculty and staff member working in person on campus, including those at our New York, Washington, DC and Los Angeles locations. If you have not yet received your tests, contact your dean, unit head or supervisor.
Home testing is available at a heavily subsidized cost of $1/test kit from dedicated vending machines located on campus. Visit the COVID testing page for locations.
Employees and dependents who are covered under the University Employee Health Plan can access FDA-approved COVID-19 testing services free of charge through Excellus BlueCross BlueShield (BCBS) and Optum Rx.


Coverage by Excellus BCBS

Your cost for FDA-approved COVID-19 testing services will be waived when you use your Excellus BCBS Insurance Card. This typically includes diagnostic testing, as well as in-network provider office visits, in-network urgent care visits, and emergency room visits necessary to obtain a diagnosis of COVID-19. If an in-network provider is unavailable, the health plan will cover testing through an out-of-network provider at no cost to the member. Any questions can be directed to the University's dedicated customer service team at Excellus BCBS at 800.493.0318 (TTY: 800.662.1220).

Coverage by Optum Rx

When you use your Optum Rx Insurance Card, eligible COVID-19 home tests can be acquired free of charge from Optum Rx's preferred retail partners: Kinney Drugs, Rite Aid, Sam's Club, Walgreens and Walmart. Additionally, health plan members can be reimbursed up to $12 for the cost of a qualifying test purchased by submitting a manual claim request. Each covered member can be reimbursed for up to eight at-home COVID-19 tests per month (without a prescription). For more information and to request a refund, visit optumrx.com/testinfo or contact Optum Rx at 866.854.2945 (TTY:711).
General questions about the COVID-19 test? Please contact Human Resources Shared Services at 315.443.4042 or [email protected]