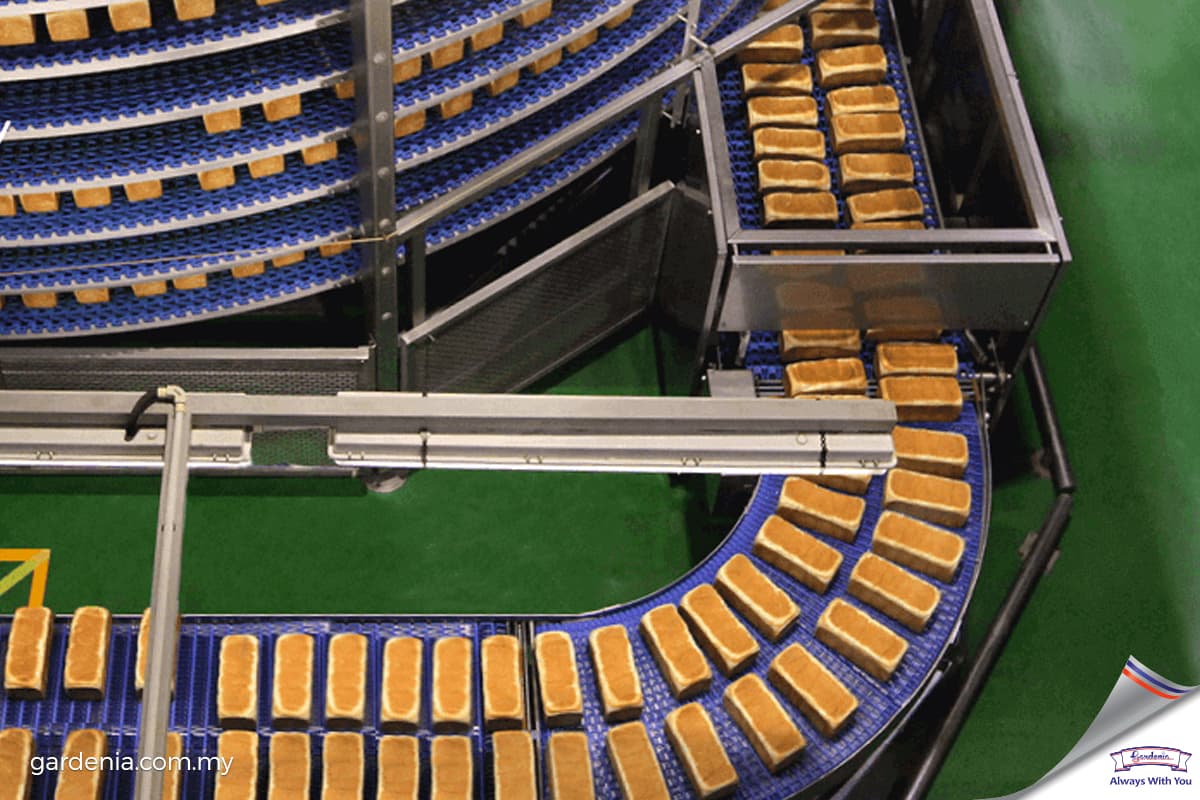 Bread maker Gardenia to submit insurance claims for flood damage in Malaysia
KUALA LUMPUR (October 28): Gardenia Bakeries (KL) Sdn Bhd (GBKL), a joint venture equally owned by Padiberas Nasional Bhd (Bernas) and Singapore-listed QAF Ltd, intends to submit insurance claims up to around S$13 million (about RM42 million) due to losses resulting from severe flooding in Peninsular Malaysia in December 2021 in which one of GBKL's factories was damaged by the natural disaster, according to QAF.
"A loss assessment is ongoing and analyzed in conjunction with its consultant," QAF said in a statement to the Singapore Exchange Ltd on Thursday (October 27).
QAF and its subsidiaries, one of their own collective capacities as a group, had previously submitted insurance claims for losses resulting from severe flooding in Peninsular Malaysia in December 2021, according to the group.
"The company (QAF) wishes to inform shareholders that the group (QAF and its subsidiaries) (for the avoidance of doubt, excluding GBKL) has to date made claims under its damage insurance policy consequential losses for a total of approximately S$10 million (estimated total consequential losses claims).
"In addition to claims for consequential losses, the group also submitted one or more insurance claims for damage to inventory, property, plant and equipment totaling approximately S$40 million," it said. declared QAF.
QAF said insurance payments received or receivable will be subject to Malaysian income tax.
"It is emphasized that as the replacement or rehabilitation of damaged production lines and other related matters, as well as the handling of insurance claims, are ongoing, and the audit of the [QAF's] financial statements for [financial year 2022] (to determine consequential losses) will only be undertaken at a later date, there can be no assurance that insurance claims made or to be made will materialize and/or that insurance payments received will equal the amount claimed under these insurance policies.
"The claims mentioned above are based on current estimates and may be subject to variations," QAF said.
Bernas is the guardian of the Malaysian rice industry.
As a Malaysian state-trading enterprise in the international rice market, Bernas said on its website that the company is an instrument of government policy, authorized to ensure the stability of the domestic rice market and food security. from the country.
QAF is a leading multi-industry food company whose core business is baking, in addition to food distribution and warehousing, according to the company's website.
"We have an extensive network of operations and distribution in the Asia-Pacific region, including Singapore, Malaysia, Philippines, Australia, Myanmar, Cambodia, Hong Kong, Taiwan, Macau, Brunei , Indonesia, Vietnam, Laos and Bangladesh," QAF said.