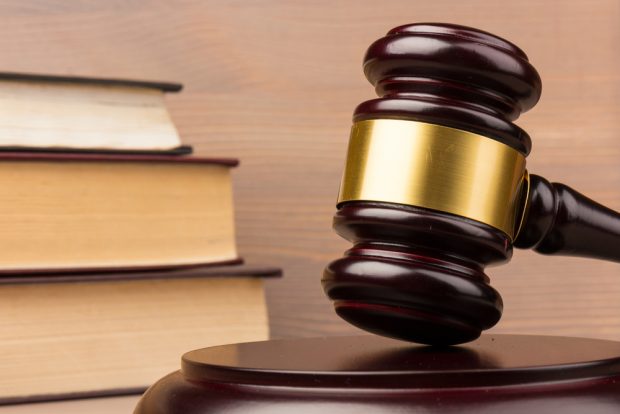 Former CEO sentenced to probation with fine in multi-million dollar fraud case
U.S. District Court Judge Elizabeth E. Foote in Shreveport, Louisiana, on Tuesday sentenced Helen Godfrey-Smith, president and CEO of the Shreveport Federal Credit Union for 34 years, to 12 months probation. She was also ordered to pay a fine of $5,000.
Godfrey-Smith pleaded guilty in December to fabricating and using a false document related to an alleged multimillion-dollar fraud scheme by the chief financial officer leading to the credit union's liquidation in 2017.
Godfrey-Smith, 72, of Shreveport, faces a maximum of 5 years in prison, three years of probation and a fine of up to $250,000.
Godfrey-Smith's attorney declined to comment.
"For the benefit of members, the government is confident that federal credit unions will be properly managed and that CEOs are above their record keeping, certifications and reporting obligations," the U.S. attorney said. Brandon B. Brown for the Western District of Louisiana. Affirmation prepared. "In this case, the defendant betrayed the trust of the government and members and was held accountable for her actions."
In December 2016, Godfrey-Smith signed an agreement with the U.S. Treasury Department's Troubled Asset Relief Program and Community Development Capital Initiatives to repurchase $2,434,320 of senior subordinated securities. At the time she signed that agreement, however, prosecutors said Godfrey-Smith was aware that there were millions of dollars in false entries in the credit union's ledger and that her books were not not balanced. Because she did not disclose this information, the former CEO signed and submitted a false document to the Treasury Department.
Had Godfrey-Smith disclosed this information, the buyout would have been put on hold and the SFCU would have kept the $2.3 million on its books. Instead, the credit union disbursed the funds, and in the spring of 2017, SFCU was liquidated by the NCUA, prosecutors said in court documents.
Prosecutors noted that after Godfrey-Smith signed and submitted the agreement, it did not result in any financial loss to SFCU, NCUA or the Treasury Department.
Court documents say the NCUA was also unaware that SFCU was going through a financial crisis in December 2016 when Godfrey-Smith signed the US Treasury agreement. In the spring of 2017, the NCUA claimed to have discovered that the credit union had accumulated a multimillion-dollar loss.
However, as early as June 2014, the credit union was placed under an NCUA resolution document, which required SFCU to hire an external CPA to reconcile each general ledger account and produce an audit of financial statements expressing an opinion on its year-end financial statements. statements, according to court documents filed in an NCUA civil lawsuit.
Throughout 2014, NCUA examiners issued reports of a variety of serious accounting issues, including that its de facto chief financial officer, Alesia Smith Cummings, did not understand generally accepted accounting principles and that the NCUA's accounting staff credit union did not understand how to properly reconcile general ledger accounts. The reviewers also identified numerous general ledger accounts that did not have documentation to support the balances shown in the call reports, and that management was unable to provide the reviewers with reconciliations or exhibits. supporting documents for the general ledger accounts requested.
In response to the DOR, SFCU hired a Louisiana CPA firm, HMV, to address these issues. But the NCUA ended up suing HMV in federal court in April 2021 for alleged accounting misconduct.
In that civil lawsuit, the NCUA alleged that Cummings was engaged in a "long-term SFCU embezzlement scheme."
In late 2016, the SFCU Board of Trustees again retained HMV for another annual audit, but it was never completed because in the spring of 2017, the NCUA says its reviewers independently discovered the Cummings' embezzlement scheme.
The alleged fraud included making false deposits to an array of automated clearinghouse receivables accounts such as undistributed payroll, accrued vacation and 401k matching accounts. Cummings also allegedly created bogus charges that were used to pay employee bonuses, including large bonuses to Smith. The federal agency also claimed that Cummings misappropriated funds by making transfers from ACH clearing accounts to her account, an account she owned jointly with a relative and other accounts owned by Smith, according to the federal agency. independent.
"As of August 31, 2016, Cummings' embezzlement and cover-up resulted in more than $13.1 million in outstanding ACH deposits listed in SFCU's ACH clearing account," according to NCUA court documents. "These ACH fictitious deposits were greater than the $13.014 million balance listed in SFCU's corporate account with Louisiana Corporate Credit Union."
Federal prosecutors, however, alleged that Cummings, identified as "Individual 1" in court documents, embezzled about $1.5 million from the credit union.
In addition to the $13 million embezzlement that led to SFCU's liquidation in October 2017, it recorded a total loss of $17.6 million at the end of the third quarter of 2017, according to reports from financial performance of NCUA.
In interviews with the CU time in May 2021, Godfrey-Smith, who served as SFCU's CEO for 34 years, growing it from $1.9 million in assets to $102 million in assets, said she had no knowledge of what she described as the "horrendous dishonesty" of a rogue CFO. When she discovered the embezzlement in February/March 2017, Godfrey-Smith said she immediately fired Cummings, who died aged 51 on April 12, 2017, the day before SFCU was retained by the NCUA.
The NCUA did not accuse Godfrey-Smith of any wrongdoing in its findings which were reported in its court documents from the civil lawsuit against HMV. Last July, a federal judge remanded the NCUA-HMV civil lawsuit to Caddo Parish Judicial District Court.