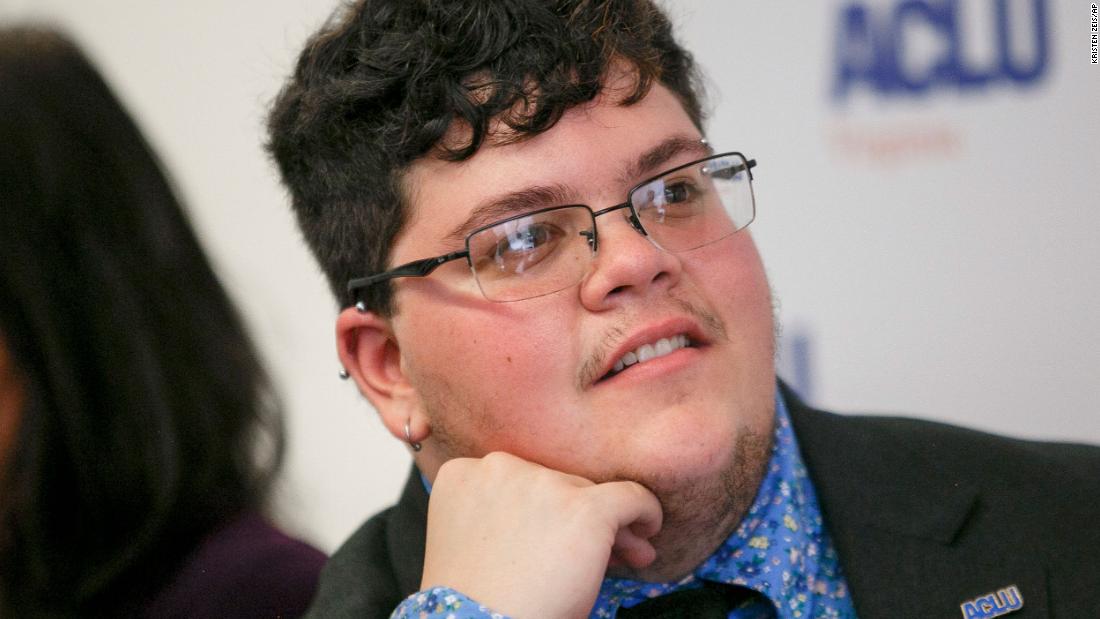 Gavin Grimm: School board to pay ACLU $ 1.3 million in legal fees in case of trans student
The six-year trial was the result of a "discriminatory toilet policy for transgender students" that "violates Title IX and the Constitution," the statement said.
"Gavin just wanted the same rights, dignity and respect as his classmates, but the school board fought against him every step of the way," Eden Heilman, chief legal officer for the ACLU Virginia told CNN.
"This should serve as a warning to other schools in Virginia and across the country: Discrimination against transgender students comes at a high cost. There is a cost to the safety and well-being of our children, and there is a cost to taxpayers when school boards break the law.
The school board issued
This declaration
Thursday: "The insurance provider for the Gloucester County School Board responded to the plaintiff's request regarding attorney's fees and costs resulting from the Grimm litigation against the Gloucester County School Board. The school board did no further comment on this. "
The United States Supreme Court ruled in June
Grimm sued the school board in 2015, when he was in his second year in high school, arguing that the school's policy violated Title IX and the equal protection clause.
Grimm, a transgender man, said the school system denied him access to the boys' washroom.
In August 2020, a federal appeals court ruled in favor of Grimm. Last June, the United States Supreme Court left in place the lower court ruling that allowed Grimm to use the bathroom that matched his gender identity.
The decision was a victory for the LGBTQ community who feared the High Court would take the case and overturn the opinion of a lower court.
Grimm says he won't get anything from the money
Grimm, now 22, told CNN the money was exclusively for ACLU legal fees.
"I was never going to receive this money, and I did not give it to them: it was only going to them," he said.
"Financial difficulties can be the biggest deterrent," he continued. "It sends the message that transphobia is not acceptable and is a costly thing."
Grimm says the resolution of legal fees marks the end of the trial.
He said, "Normal business is next. Back to the same old, same old."