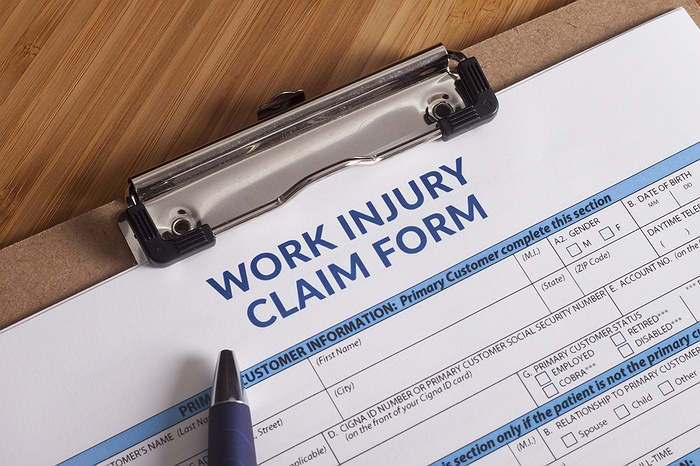 Governor Hochul Signs Legislation to Help Struggling Businesses Access Low-Cost Workers' Compensation Coverage
The legislation (S.9096/A.10078) gives more than 3,700 New York businesses with an outstanding balance the option to revert to NYSIF, generating millions in potential savings.
Governor Kathy Hochul announced that she has signed legislation restoring the ability for thousands of New York businesses to access low-cost workers' compensation coverage through the State Insurance Fund of New York, New York's largest workers' compensation insurer and a centerpiece of the state. – cost of the insurance market.
"At the height of the COVID-19 pandemic, thousands of New York businesses struggling to stay afloat lost access to affordable workers' compensation coverage when they needed it most," Governor Hochul said. "But today, thanks to the bill's sponsors, Senator Ramos and Assemblyman Fernandez, we are announcing measures to ensure businesses can continue to protect their workers with affordable coverage while tackling to any backlog of premiums. This bill will restore much-needed access, saving businesses across the state millions of dollars in premiums and helping their bottom line."
New York law requires businesses to obtain workers' compensation coverage, which most obtain through NYSIF or a private insurer. But unlike private insurers, NYSIF insures any employer who requests coverage, regardless of risk, at the lowest possible cost to maintain a solvent fund. The NYSIF can only cancel a policy if the premium is not paid, and until now it was prohibited from reissuing a policy to a company that owed it a premium.
The new law will allow NYSIF to issue a policy to a business with an outstanding balance, allowing the business to pay the premium due under an installment plan. In doing so, the legislation will give more than 3,000 New York businesses new access to the largest segment of the low-cost insurance market, generating a total of $8 million in potential premium savings, a average of about $2,000 per policyholder.
Gaurav Vasisht, Executive Director and CEO of NYSIF, said, "Thanks to Governor Hochul's leadership, New York employers can now stay insured by NYSIF and protect their employees during difficult times. The new law also provides NYSIF with an opportunity to reconnect with our audience. mission, giving us the flexibility to help struggling employers and ensure a fair market. »
State Senator Jessica Ramos said, "Bills have piled up for small businesses during the pandemic, and while the budget passed included meaningful measures to get them back to earning a living, they need more support to get back on your feet. I am thrilled that the Governor is signing this S9096 and ensuring that circumstances beyond a small business's control will not exclude it from NYSIF's low-cost insurance coverage. »
Assemblywoman Nathalia Fernandez said, "Credible solutions in coverage, recovery and opportunity. That is the intent of what this bill has to offer the thousands of New Yorkers who have been forced to shut down their businesses and are struggling to get back on their feet. With the signing of this bill, business owners can now purchase a new insurance policy while paying off their old policy. This is not just a success for our small business owners, but a success in the battle for people to tear down the walls and barriers that prevent New Yorkers from succeeding, as well as social and economic mobility. I thank Governor Hochul for her support in signing this bill into law and empowering a movement to better support recovery efforts in New York and new pathways for opportunity for people."
Under the new law, policyholders can work with NYSIF to establish a payment plan for both the outstanding balance and the premium for the new policy. All companies must also comply with NYSIF's General Underwriting Standards. For more information, visit www.NYSIF.com.