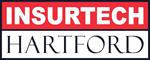 InsurTech Hartford Announces Innovation Challenge Winners
HARTFORD, Connecticut, June 30, 2021 (GLOBE NEWSWIRE) – InsurTech Hartford (ITH), a thriving InsurTech ecosystem with global startups, agents / brokers, carriers, solution providers and investors, is pleased to announce the winners of the organization's recent Global InsurTech Innovation Challenge, and to confirm that ITH will organize an in-person edition of the InsurTech Hartford Symposium for the first time since the start of the COVID-19 pandemic.
Sponsored by Travelers Insurance, Launch Hartford, Amica Mutual Insurance (Amica), Beazley Group (Beazley), Hartford Steam Boiler, a Munich Re (HSB) company, CGI, and Appian, with the support of the Connecticut Insurance Department, the Connecticut Insurance & Financial Services (CIFS) and the University of Connecticut Center for Entrepreneurship & Innovation, the Global InsurTech Innovation Challenge 2021 attracted nearly 100 applications from 12 countries in Europe, the Middle -East and Asia. , and Australia. Judged by a panel of insurance and technology experts in three categories, the finalists' virtual presentations highlighted well-known issues in the industry through quick overviews of innovative solutions, including the use of artificial intelligence ( IA) to automate claims, increase operational efficiency with an Insurance-as-a-Service (IaaS) parametric platform and providing a digital platform to deliver relevant and hyper-personalized coverage.
The pain is worth it was the first winner in the Travelers Emerging Product category, with Saya and Sola in the finalist positions. In the Favorite category of the general competition of judges, Otonomi came out on top, followed closely by Serenus and Protosure. Finally, the judges chose CoverHero in the Best Emerging InsurTech category with WeAnalyze and Cloud movements like quick followers.
"Every time we organize an innovation initiative, the solutions presented become more mature and sophisticated," said Stacey Brown, founder of ITH. "We are very pleased with the number of submissions, the industry participation, and congratulate all of the winners for their impressive accomplishments. "
Building on the success of this year's Innovation Challenge, ITH is also pleased to announce that it will host one of the industry's first post-pandemic live events, the InsurTech Hartford Symposium 2021, on the 26th. and October 27. Marriott, this year's InsurTech Hartford Symposium will relocate to the Connecticut Convention Center to accommodate the number of attendees expected to exceed 1,000. Relying largely on the insurance-rich communities located a three to four hour drive from Hartford, including Including New York, the InsurTech Hartford 2021 Symposium offers a premier networking venue for insurance professionals who wish to convert to regular business travel.
"With reliable vaccines now widely distributed, it's time for the InsurTech community to get back to business as usual," said Brown. "There are valuable connections to be made and insurance issues to be resolved. InsurTech Hartford and our upcoming Symposium are on the ground floor of innovation strategy plans across the industry. You must be here in October to move your business forward.
Designed to suit all budgets, various exhibition and sponsorship packages are available. Those interested can register on the waiting list at www.insurtechhartfordsymposium.com.
For more information on the Innovation Challenge, ITH, or on the exhibition and participation in the next InsurTech Symposium, please visit www.insurtechhartford.com/innovationchallenge or www.insurtechhartford.com respectively.
About InsurTech Hartford (ITH)
InsurTech Hartford (ITH) is a thriving InsurTech ecosystem founded in 2016 with global startups, agents / brokers, carriers, solution providers and investors. With a proven track record of creating industry engagement and collaboration through high impact networking events, conferences, virtual education and innovation initiatives, ITH attracts a dynamic executive-level audience from all branches of the (re) insurance activity. For more information, please visit www.insurtechhartford.com.
Jennifer overhulse
Saint-Nick Media Services
[email protected]
859.803.6597