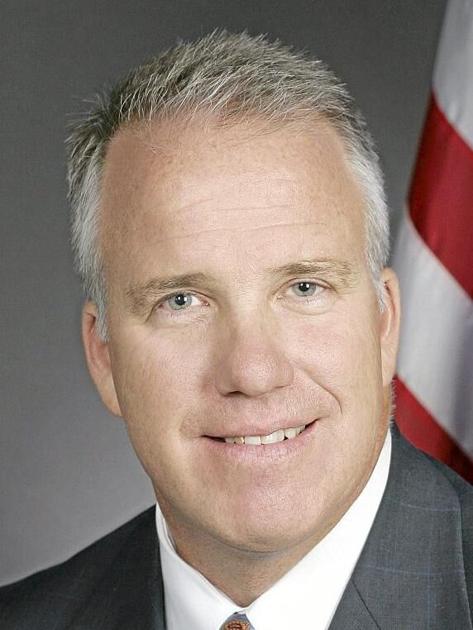 Life Insurance Helps Take Care of Our Families | Community
Over the past year and a half, many of us have suffered losses. The Oklahoma Department of Insurance lost three team members, and I, too, lost my family and friends.
Losing colleagues and loved ones is emotional and reminds us of what really matters. It is during these times that we need to assess how we can take care of our families after we die.
September is Life Insurance Awareness Month, which makes it a great time to assess life insurance needs. I encourage Oklahoma residents to take a few minutes this month to help loved ones prepare for uncertainties and protect their future.
As the owner of a life insurance policy, there are some important steps you need to take right now:
• Update your policies – Have you experienced a life-changing event, such as the birth of a child or a divorce? It is important to update your policies after a major life event to ensure the correct beneficiaries are listed.
• Check your policies – Make sure that all beneficiaries are included and that the contact details for those listed beneficiaries are correct. Keep an up-to-date copy of the policy along with your will or other estate documents in a safe place where family and beneficiaries can easily find it.
• Inform beneficiaries of policies – Provide beneficiaries or trusted advisers, such as accountants and lawyers, with the name of the life insurance company holding the policy.
While it is important for policyholders to plan and prepare, tens of millions of dollars in death benefits still go unclaimed each year because beneficiaries lack basic information about insurance policies– life of their deceased loved one.
To help Oklahoma residents locate unclaimed benefits, the Oklahoma Department of Insurance launched the Life Insurance Policy Finder through the National Association of Insurance Commissioners in 2016. The OID responded to 4,948 requests, which led to 1,389 matches with a total claim amount of $ 18,844,127 since its inception. . These numbers show how beneficial LIPL is to the Oklahoman in times of mourning by simplifying the search for beneficiaries.
When loved ones pass away, the last thing someone should have to do is search the boxes for their life insurance policy. The best way to avoid this dilemma is to sit down with your loved ones and have conversations.
Inform your beneficiaries that they are named in your life insurance contract. If you'd rather not let it know directly, make sure a trusted advisor, such as an accountant or lawyer, is in the know. If you think you are the beneficiary of a life insurance policy but don't have the information you need to collect, LIPL may be able to help.
For more information on insurance, contact the Oklahoma Insurance Department at 800-522-0071 or visit oid.ok.gov.