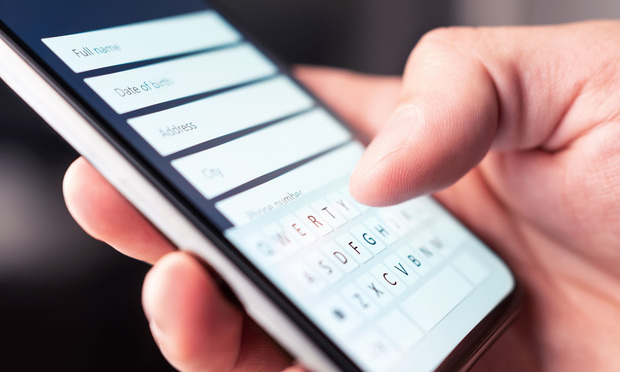 Mobile use lags behind for insurance sales and claims
While mobile devices have become entrenched in our culture, both personally and professionally, consumers still do not robustly use insurance company apps, according to a Lightico survey, which found that mobile is. one of the least used methods of performing sales and complaints functions.
A survey found that only 10.5% of complaints are submitted through mobile apps, with the bulk (44%) coming from phone calls. A little less than 30% are initiated on a website and 7.5% are carried out face-to-face. Similar results were seen for sales, with only 11.5% achieved on a mobile app. Phone calls were the most common way to close sales (39.2%), while 23% were finalized in face-to-face meetings.
At your fingertips, a multitude of problems, explains Eytan Morgenstern, director of media communications for Lightico. A major one is the fact that consumers generally do not engage with insurance companies as regularly as other players in the financial services industry, such as their banks. In turn, adoption tends to be lower for P&C industry applications.
"When your car has just been wrecked or your house is flooded, you don't want to start trying to download an app, sign up, email check yourself and all that kind of mess. You want to talk to someone now, "says Morgenstern to PropertyCasualty360.com" The trick to making mobile claims work is really a combined experience where the agent on the phone can quickly log in through a portal without an app to get what he needs to help his customer, whether it's a photo of the damage or the insurance information of the other driver. It really offers the best of both worlds; the guidance and empathy of a person with the convenience and power of a mobile device.
He notes that the story is the same for sales, explaining, "Brokers still need to be in contact with clients to sell policies, but the bureaucratic and technical side of things needs to be done in tandem on their mobile device. "
Are apps the way to go?
However, since most policyholders only interact with an insurer once or twice a year, or in the event of a loss, fostering adoption can be difficult.
Noting that consumers have the storage capacity of their mobile devices at their fingertips, Morgenstern says insurers should instead aim to use features that come in stock on almost all mobile devices.
"Mainly text messaging and a (mobile) browser is really the way to go," he says, explaining that the process is as easy as texting a link that opens in a browser, which is " an easy place to get things done ". This includes signing documents and reviewing policy changes.
The ability to get things done faster while making life easier for policyholders are the main benefits that insurers and brokers see in this approach. However, Morgenstern warns that not all consumers are going to dig a mobile experience. It is therefore essential that policyholders have an easy way to access an agent if they wish to speak directly to someone.
The challenge of stimulating policyholder engagement via mobile is twofold. The first step is to use the technology well, according to Morgenstern.
"Digital transformation has been a topic of discussion for decades, but customers are less interested in core systems than in comparing their digital experience to that of Amazon," he says. "It doesn't matter if it's insurance or a flight purchase – the Amazon experience is the standard we have to push for and that means putting the customer experience first. The good thing is that a good digital experience can save insurers and brokers money and increase retention. And that doesn't mean a long process of upgrading your core. On the contrary, thanks to APIs and SaaS technology, Insurers and brokers can upgrade significant parts of their technology in a matter of months and often in a matter of weeks.
The second part of the equation is more consumer education.
"Many people are pleasantly surprised to be able to take out or renew a policy with a few clicks on their phone. Better awareness will increase the use of this channel and, as a bonus, will delight consumers, even when filing a complaint, "he explains.
Related: