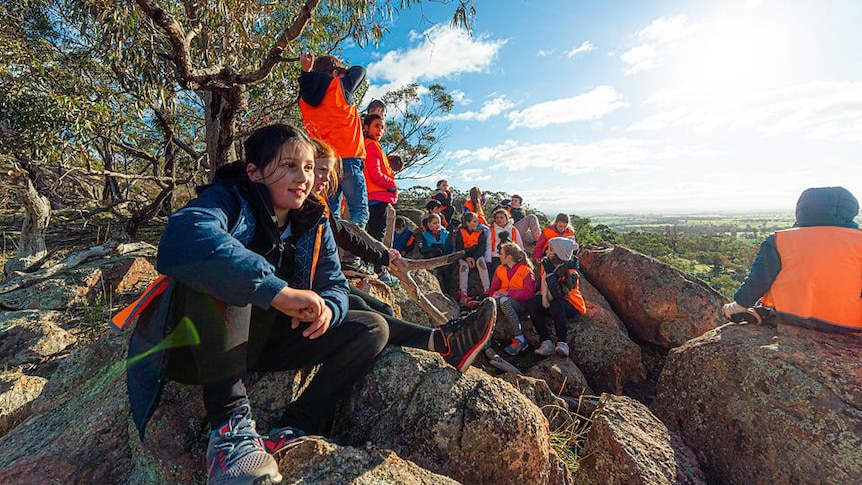 School camps are back but operator fears financial ruin with confusion of COVID-safe rules
Victoria will allow school camps from Monday, but the rite of passage for generations of schoolchildren is under threat, with operators reporting huge financial losses and important but confusing COVID safety rules.
Outdoor education is where students learn new skills, go on adventures and have fun.
The Victorian government has announced that the camps could continue from next Monday, but the school camp may no longer be as operators feel the financial crisis of sustained lockdowns and restrictions on coronaviruses.
Organizers, crushed by two years of inability to run camps, said they faced the end of government business support payments when Victoria reopened to an 80% vaccination rate.
It was a little lifeline that kept their businesses afloat.
The Victorian government did not respond to questions from the ABC, but an operations guide for schools released on Wednesday by the Department of Education and Training said camps could resume and camp operators could take multiple school bookings but should minimize them where possible.
Youth camp faces closure
The Victorian Blue Light Camp in Maldon, near Bendigo, in central Victoria, has been helping vulnerable and at-risk children grow personally, build confidence skills and a sense of accomplishment for 30 years.
Now it faces closure and its executive managing director Jonathan Mitchell has said the organization is desperate for revenue before the board decides to shut down under pressure from looming insolvency.
"Unfortunately, due to the continued lockdown, we had to revamp the camps from 2020 and 2021 to 2022 and 2023.
And despite school camps now approved to move forward, Mr. Mitchell said the area had not been made aware of and still unaware of the COVID restrictions, density limits and security measures that must be in place when hosting a school camp.
Bendigo West MP Maree Edwards said she wrote to Education Minister James Merlino on behalf of the Blue Light organization and forwarded grant applications to Mr. Mitchell.
Mr Mitchell said that as long as those reservations were there, the lack of cash was hurting results and they had no money to operate.
Thousands of students with no childhood experience
Nearby, in the Macedon Ranges, is the Campaspe Downs Adventure Camp, near Kyneton.
It is run by PGL and its coordinator Amy Cockroft has said he may be able to host a camp on site within six weeks by the end of the year.
PGL has lost $ 6 million in revenue over the past two years, of which Campaspe Downs accounts for half, and has canceled 85 school bookings this year that would have accommodated 6,600 students.
"We know that school camps can return from November 1, we are really not sure of other details," Ms. Cockroft said.
"There's a lot of planning to do before a camp – we've kept our instructors on-site and qualified so we're ready to go when they are.
"We probably have about 30 schools that want to come to the camp, we don't know if we're going to be able to facilitate them. If we find ourselves in a situation where we can only have one school on site at any one time, which is probably very likely, there will be a school that we have to call and say you can't come.
"[For the next two years] we're having the most bookings we've ever had and that's really because so many schools haven't been able to travel in the past two years. "
Ms Cockroft said JobKeeper helped keep PGL staff engaged and supported, and most were able to secure disaster payouts.
"They are stopping now and we don't know what the next few months are going to bring them," she said.
His thoughts were for young campers.
Loading form …