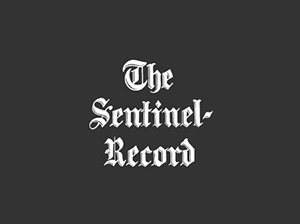 Sunday Letters to the Editor
Help for retirees
Dear Editor:
To Members of the Arkansas Teachers' Retirement System:
More than 80 local retired education staff attended the Sept. 16 meeting of the Garland County Retired Teachers Association (GCRTA) at the Garland County Library. The speaker represented the Arkansas Retired Teachers Association Health Insurance Division; GCRTA is a branch of ARTA. He presented information on the Employee Benefits Division's changes to the school's retired employees' insurance policy, changes which were instituted last spring and caused much confusion and consternation in the ranks. of those who have EBD health care.
The state is encouraging members to switch to a Medicare Advantage program and has made the new provider the default provider in the switch rather than the provider retirees currently have. In other words, a retired employee must "opt out" of the new plan. To keep their current policy, which most are very happy with, retirees must download a form during October and return it to the state during November. For many retirees, the word download might as well be in a foreign language. For those who can't and don't have someone to help them, the simple task of maintaining the insurance they have and are happy with will end with them moving to the Medicare Advantage plan where they may not be able to. be unable to see the providers they consulted. in the past and must navigate confusing new copays and billing territory. Sure, the Advantage plan is cheaper, but it won't offer the coverage that retirees currently enjoy. The list of exemptions alone in the policy book would give pause. And the company has assured retirees they can exit the network – if they are willing to file their own claims and if those claims will be accepted.
GCRTA offers assistance to retirees who currently have current insurance and want to stay there but need help. GCRTA members will be at the library on October 14 at 9 a.m. We will download the form for you, help you fill it out and put it in a stamped envelope which will be posted promptly on November 1st. Educators and all school staff, Please beware of retirees who don't have email, don't read the newspaper on an iPad, and only have the letter EBD sent in July explaining what change. Reach out to people living in assisted living communities and retirement homes and help them keep what they depend on as great health care policy. And to everyone in ATRS and EBD and all of our legislators, this process has been wrong from the moment it was introduced. We didn't stay in teaching because of the good salaries, but we benefited from the good management of the ATRS. Until now… shame, shame.
Gold Lloyd
Past President, GCRTA
Brenda Seiz
Vice President, CAGRT
A "rubber stamp"
Dear Editor:
I sympathize with local business owner Dragan Vicentic for his company's recent property tax assessment, which was assessed at a 27.5% increase since 2020. The assessment was conducted by Arkansas CAMA Technologies, which apparently also operates under the acronym ACT. An important note for all Garland County ratepayers is that ACT, or whatever name they operate under, is a private entity contracted by the county. At no time are you obligated to leave them on or in your property for appraisal purposes. Mr. Vicentic had done his homework, correctly pointing out that an almost identically sized property less than half a mile from him, and owned by Oaklawn Racing Casino Resort, had been assessed at a much lower rate. I don't know how long Mr. Vicentic has lived or operated in Hot Springs, but he'll learn soon enough that when it comes to dealing with the city, Oaklawn has to play by different rules.
Which begs a question: Like so many other things, why is the county hiring a private, for-profit company to do the work we are supposed to have paid county employees to do? According to the article, ACT claims that over a five-year period, property values ​​in Garland County rose from $8.9 billion to $12.9 billion. Which, having been hired by the county, would benefit them and the county by assessing higher values, while punishing landowners.
I didn't know until I read the article that Garland County had an "Equalization Board", which is apparently the first step in challenging a property tax assessment. It would be interesting to know what Equalization Council members Brenda Short, Rodney Bottoms, Larry Griffin and Sean Edds of real estate and real estate backgrounds have on their resumes. Based on the responses in the September 17 article, I suspect they are nothing more than a rubber stamp for ACT ratings.
Once they reject a landlord's appeal, the landlord can then take the case to a judge and then appeal to a higher court, which most landlords won't do. I urge all residents of Garland County to appeal their assessments if they believe, as Mr. Vicentic did, that the property tax increases are egregious. Tie up the court system; if not, they will continue these increased assessments on behalf of the county trying to get more and more taxpayer funding.
Like many other recent letter writers, as a taxpayer I don't mind paying as long as I see my money being used for something. But the state of our city's streets, the crumbling infrastructure of our drainage systems, and the pet projects that benefit the 1% of citizens have led me to believe that my tax money is only for patronage jobs and inflated contracts with private companies. like ACT that only serve the city government, not the citizens of the city.
Anthony Lloyd
Hot Springs
Faces Foundation 'thank you'
Dear Editor:
On behalf of the Faces Foundation, Dr. Daron Praetzel and Ernie Hinz would like to thank all of the individuals, businesses and community organizations who supported this year's Gowns & Boots Ball fundraising event. A special thank you to our sponsors and volunteers, without whom this record-breaking evening would not have been possible.
An event like this could not happen without the participation of the community and we would like to thank the groups and individuals including: Todd Green and Relyance Bank, Bob Edmonds, Larry Wilson, Dorothy Morris, Dr Ethan Erwin and Smile Hot Springs, John Hoefl and Aspire Wealth, Dr. and Mrs. Earl and Suzanne Babbie, Porter Dental, Zeiser Wealth Management, Justin Nicklas and Gross Funeral Home, Tim and Mary Metcalf and McGraw Realtors, Roger Crawford and Amy Wiltrout and "Your CBD Store", Brandon Puckett and Puckett Pressure Washing, Brad and Stacy Hudgens, John and Sarah Regenhardt, John Grant, Jim and Jane Randall, Carolyn Russell, Les Warren and Hot Springs Title, Kanopsic Family, Dr Ross Atkinson, Dr David Peppers, Chris and John Hudon, Marietta Tucker, Community First Trust, Vance Dobyns, Phil Kastner and Knollwood Lodge, Josh Gossage and Saint Sebastian's Archery Co., Dale Horn and Horn's Outdoors, Signature Events and Double C Entertainment.
The evening was marked by some of the best culinary offerings available anywhere in the state. Special thanks to the chefs and restaurants for providing attendees with an incredible selection of delicious dishes. Our thanks to Chef Rosario and Rosario's Personal Chef and Caterer, Chef Andrew Disney and Vault, Chef Joe and Penny Gargano and The Porterhouse, Chef Josh Garland and Best Cafe, Chef Dave and Amanda and Steinhaus Keller, and at Brandy Clay and Sugar Momma's Cakery.
Our sincere thanks go to our generous sponsors of this event. Thanks to Scott Dews and First Security Bank, Anita Cabe and the Cabe Foundation for your continued sponsorship and contributions to the Foundation. The level of support from Lara Pranter of Lara's Jewelry & Design and the Bradley Family and Crystal Ridge Distillery is incalculable and therefore much appreciated. The incredible support received from Suellen Hales is immeasurable and helped set the overall record for the Gowns & Boots Ball event. Thanks Sullen.
Well-deserved appreciation goes to our volunteers. An event like this cannot be organized and implemented without individuals willing to turn an idea into a successful fundraising event. Due to their dedication, contribution, hard work and general willingness to devote significant hours of their time to the Dress and Boot Ball, it has become one of the most sought after events each year. Thank you to this incredible group of volunteers for sharing your "mind and your back" for the Faces Foundation and helping us to "change lives one face at a time". Thanks to Aaron Varney and Diamond Networks, Vance Dobyns, Vicki Hinz, Rollin Caristianos, Jared Zeiser, Steve Fulenwider, Sean Coakley, Sherry Vaughn, Trudy Hoskins and special thanks to Jennifer Vaughn-Varney for her willingness to take on many of the responsibilities and subsequently become one of the main catalysts for the overall success of the event.
Thanks to everyone in the community who helped make this possible.
Faces Foundation
Dr Daron Praetzel
Ernie Hinz
A lack of common sense
Dear Editor:
Mr. Navarrette, it is obvious that you are not an investigative journalist. As a detective, you would make Inspector Clouseau look like Sherlock Holmes. Do you get your information from Twitter?
Was the GOP pro-immigrant? We are still just anti-illegal immigrants. Do you see us protesting legal immigration? Always in favor of free trade, but not with countries that have taken us for suckers for decades. Not pro-cop? Who is protesting against police funding? Imagine you are referring to January 6th. Have you seen the video showing one of the BLM leaders inside the Capitol? Do you really believe he was there alone? He brought many white members with him. Anyone can get a MAGA hat and signs. Did you see the protesters being ushered into the Capitol by the Capitol Police? "Come into my living room says the spider to the fly." Never seen a Confederate flag at a Trump rally but, alas, a giant one in the Capitol. All of this obviously orchestrated by Pelosi and the DC Mayor and Capitol PD to check Dems' anti-Trump talking points. Not to mention the murder of an unarmed woman for no reason.
Everything you need to know about winning the elections? If not, how can you change things? Are you saying Democrats don't care about winning elections? You call MAGA a mob but not BLM and ANTIFA? You say you're neither a Dem nor a Rep. It just means you're too cowardly to choose a side.
More than 2 million illegal immigrants have crossed our border, all knowing that their rate of survival depends on hard-working American taxpayers. Is it honourable? Joe Biden is just a puppet for the radical left that is tearing our country apart. Please use common sense in the next columns.
Daniel Griffith
Hot Springs