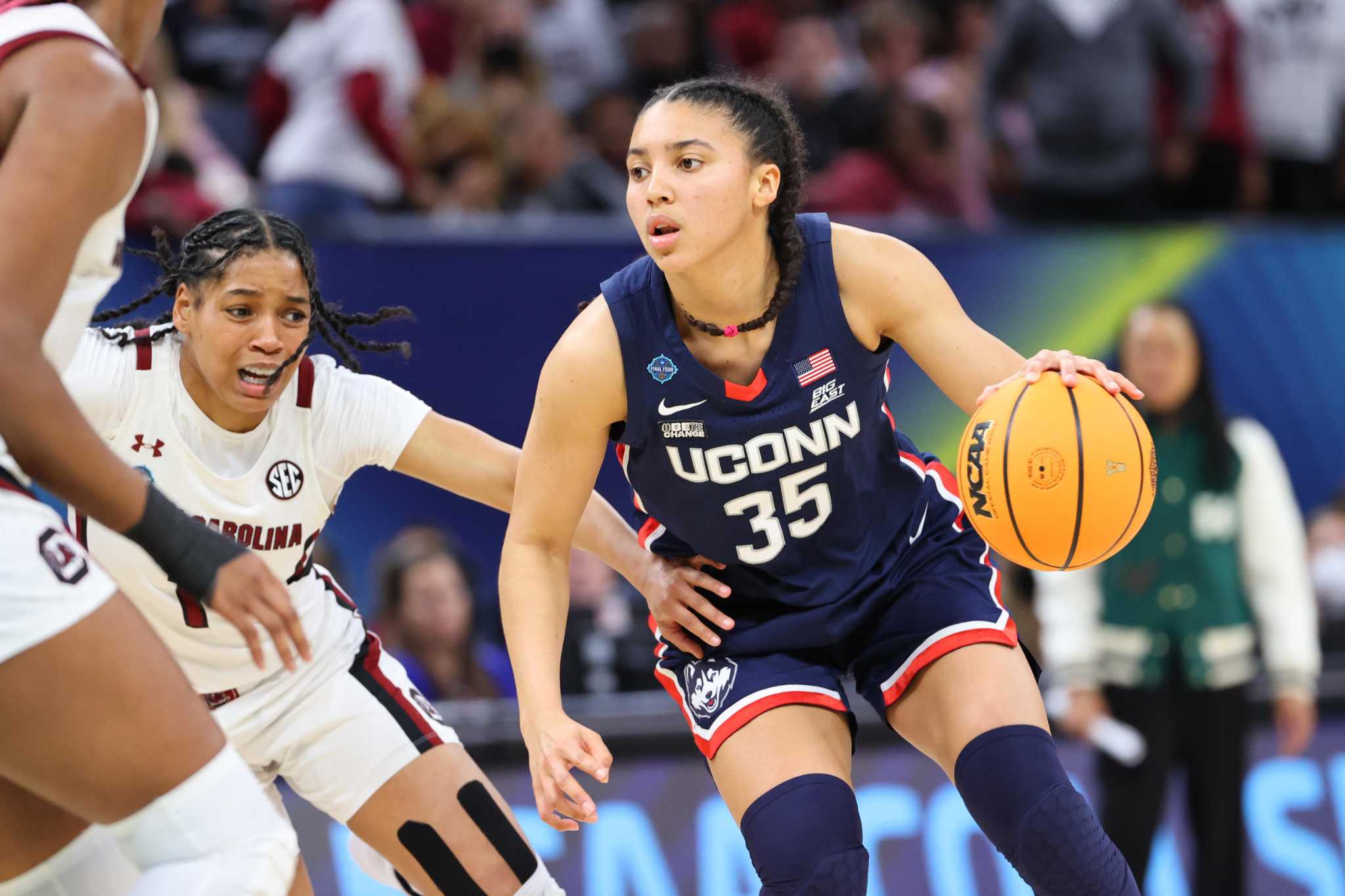 UConn women's basketball rookie Azzi Fudd limited by illness in loss to South Carolina
Injuries and illnesses have been the hallmark of UConn Women's Basketball season and the theme continued until the last game.
Freshman Azzi Fudd, one of the team's best offensive players, felt sick with a stomach ache Saturday night. She woke up feeling unwell on Sunday and missed the team's morning shootout.