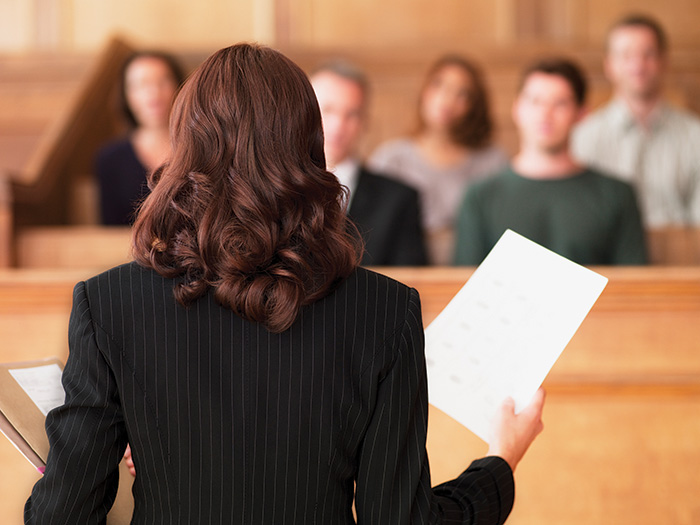 Why COVID business interruption claims have dragged on for more than two years since shutdown
Many companies without virus exclusions in their BI policy are still not receiving payment for losses caused by the pandemic.
It was a seemingly normal day in March that produced the impact we still feel today. When the COVID-19 outbreak was classified as a global pandemic on March 11, 2020, industries and people around the world had to quickly change the way they live their daily lives.
Schools have turned to virtual learning, hospital occupancy has increased, and of course businesses that relied on social gatherings and in-person interaction have closed.
These businesses lost months of revenue and, in the direst cases, had to close permanently.
What could perhaps be a contributing factor to the multiple "Out of Business" signs is the fact that many insurers failed to pay claims when their policyholders assumed their business interruption policy would kick in.
This long-running and ongoing battle between companies and insurers stems from a central argument: companies expected their insurers to provide coverage under their business interruption policies, while airlines Insurance companies claimed that because the pandemic had not inflicted physical damage on these businesses, the police had no coverage.
In several cases, companies that had virus or bacteria exclusions in their policies were not considered eligible for compensation at all.
As this disagreement progressed, many companies took their insurers to court. Now, it has been over two years since that day in March, and much of this litigation is still ongoing. The problem is likely to keep lawyers busy for some time.
The History of Business Antivirus Coverage
Although the link between virus impacts and business interruption coverage has only received widespread attention since the start of the pandemic, its exclusion from business coverage has a long history.
According to Marshall Gilinsky, shareholder of Anderson Kill, the National Association of Insurance Commissioners made a data call at the start of the pandemic and asked insurance companies whether or not they included an exclusion for a virus or disease. transferable.
The association reported that 83% of commercial property insurance policies sold in the United States contained a virus exclusion.
A common virus exclusion used for these policies was originally developed following the 2004 SARS virus outbreak in Asia, according to Gilinsky.
Gilinsky also said this debate was not born out of the COVID-19 pandemic.
"For 60 years before the pandemic, there had been disputes over whether something that impacts businesses that doesn't break anything structurally, but nevertheless renders the business inoperable, constitutes physical loss or damage. ", did he declare.
"This story tells me that the [business interruption] policies cover physical loss or damage covered by a virus, and the insurance industry's response to the prospect of providing this coverage has been to add a virus exclusion to their policies, which insurance companies have done 83 % time.
The state of the costumes
So, where is the COVID litigation between companies and insurers?
While it appears many of those cases have stalled, Gilinsky said some lawsuits "are at a critical stage right now."
He said, "[Some of these] matters are brought in the state high courts, and the decisions in those cases will determine the law in those states for other insureds with similar claims and policy conditions.
That being said, Gilinsky noted that few insurers are willing to settle such claims with their policyholders.
For many companies that have a virus or bacteria exclusion in their policies, their cases do not progress through the legal system.
"Our position has been that there has been no physical damage to the insured's property to trigger business interruption coverage as a result of the government shutdown nor evidence of the presence of the COVID-19 virus. 19 at the insured's premises," said Bernard Stadelman, assistant vice president, property and inland marine, AmTrust.
"Where the policy does not include the exclusion of viruses or bacteria, policyholders have argued that physical alterations to their premises, as required by government orders, have resulted in physical loss or damage which triggers coverage. ."
He referred to the wording of the policy itself, which states that for coverage to be triggered, "there must be 'direct physical loss or damage to property at the premises'".
Ultimately, Stadelman concluded that further discussion and debate around the exclusion or coverage of viruses "cannot be interpreted to include a pandemic such as the COVID-19 pandemic."
However, Gilinsky believes that companies that purchased policies without virus exclusions should have coverage for losses resulting from a pandemic, as courts have widely interpreted "physical loss or damage" to cover such situations during 60 and insurance companies have never changed their policies to require "structural weathering" — only to sometimes exclude losses caused by viruses or bacteria.
These two different perspectives are just the tip of the iceberg surrounding the COVID-induced business disruption and show why this litigation is still active two years later.
The impact on political language and future tensions
While it looks like many of these cases won't be good for the scorned companies, it's imperative to look ahead and, from a business perspective, ensure a similar debate doesn't happen again. not.
The COVID-19 pandemic has certainly forced many people to think about future pandemics and this argument about business interruption coverage is no exception.
More importantly, the landscape surrounding business interruption coverage will never be the same.
Businesses and their insurers are implementing what they've learned over the past two years to change how business interruption coverage works.
More than anything, COVID-19 has underscored and reiterated the true scope of business interruption coverage, and it starts with a thorough understanding of the language of the policy itself.
"The pandemic has tested the language of the long-established business interruption coverage policy," Stadelman said.
"The results were a consistent interpretation of the language in the industry from a claims, legal and underwriting perspective."
The point of view ? That for a business to trigger business interruption coverage, there must be direct physical loss or damage to business property.
However, that might leave those companies with no virus exclusions wondering when virus-boosted coverage will kick in.
While there are still unanswered questions about what exactly business interruption policies will cover, the pandemic has provided some insight into their nature.
"I believe [the pandemic] is a good example of how staying committed to identifying and eliminating pockets of ambiguity in policy language helps everyone, especially the policyholder, by bringing clarity at the time of loss, and helps find potential coverage enhancements that there may be a market for," Stadelman says. &
Emma Brenner is an editor at Risk & Insurance. She can be reached at [email protected]