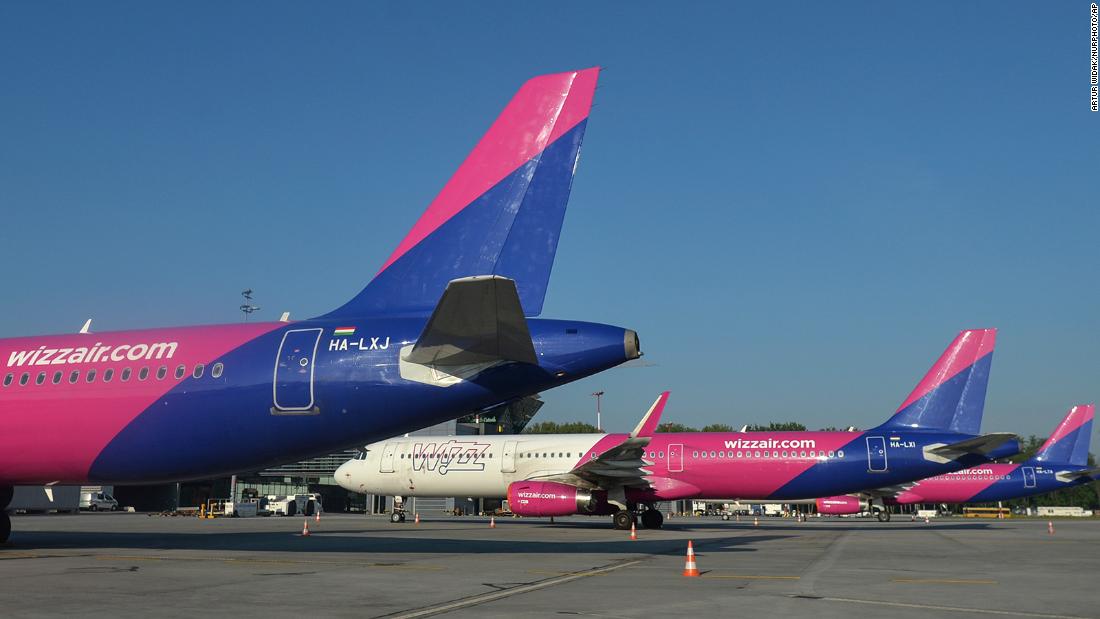 Wizz Air CEO tells staff to overcome fatigue
József Váradi, CEO of Wizz Air, Europe's low-cost airline, told employees at a meeting this week that too many of them were taking time off due to fatigue and "sometimes it's necessary to do extra effort".
Pilot fatigue is taken seriously in the industry, with the Flight Safety Foundation calling it "an internationally recognized problem related to the broader issue of fitness for duty". IATA, the International Air Transport Association, has released a 148-page report on managing crew fatigue, and the FAA is producing awareness videos for the industry.
Fatigue was also a factor in the crash of American Airlines Flight 1420, which killed 11 people in 1999.
In the clip, Váradi says, "Now that everyone is getting back to work, I understand that fatigue is a potential result of the issues. But once we start stabilizing the rosters, we also need to reduce the fatigue rate.
"We can't run this business when one in five people on a base are reporting illness because the person is tired.
"We are all tired. But sometimes you have to go the extra mile.
"The damage is huge when we cancel a flight. It's damage to the reputation of the brand and it's the other financial damage, the transactional damage because we have to pay compensation for it."
A spokesperson for Wizz Air said the comment was directed at all airline employees, rather than pilots specifically.
"This clip has been edited from a briefing to all staff (not just pilots, but also cabin crew and all office workers) on major business updates and current challenges facing the aviation is facing," the spokesperson said in a statement. "Supply chain issues affect all airlines, especially staff availability and well-being.
"Our crew unavailability was very low at 4%. In this context going the extra mile to minimize disruption was discussed. What this does not mean is compromising safety.
"Wizz Air and the airline industry are highly regulated, and safety has been and always will be our first priority. We have a robust and accountable crew management system that meets the needs of our employees and enables us to serve as many customers as possible in the current challenging environment."
"All it takes is one mistake"
"If an organization has a problem with an increase in staff sickness, the reasons for this are often a result of the organization. Telling pilots to 'suck' goes against all the nerves of sensible management of security over the past 20 years," he said.
"Many pilots working at major airlines often feel like they are treated like commodities, worked within legal capacity limits, and then dumped when no longer needed."
He added that it was not just pilots who, when fatigued, could make a mistake that could trigger a chain of catastrophic events.
"We know that all parts of aviation are stretched thin right now, and these people are working at incredible levels of tension," he said.
"If a check-in agent is tired, could that set off a chain of events that would be hard to prevent? All it takes is one person to make a mistake and not think about the implications – for someone fails to put a screw back on, or tighten a bolt correctly.
"We can all identify with [those kinds of lapses] but in any safety-critical industry, telling people to aspire and work harder? Common sense dictates that's not smart – especially not for a CEO who's paid big bucks to motivate and energize.
"If you were to have a medical procedure, how safe would you feel knowing that the person performing it was tired, even though they're operating in a fantastic environment, with technology – would you feel comfortable going under the knife? Despite the levels of automation, the crew still makes very critical safety decisions, especially if there are issues, like storms or major delays."
"We encourage car drivers to park on the side of the road or in a rest area if they are tired and in this business there is no difference: safety is paramount. there is no room for compromise.
"Any airline that plays fast and loose with this rule will eventually lose the trust of its passengers, pilots and the public. Fatigue brings the possibility of loss of attention, it allows for mistakes and perception be changed.
"Pilots are more stressed these days due to the impact of Covid layoffs, the need for reskilling and upskilling, and operational pressures from airlines currently in the news."
Based in Hungary, Wizz Air is one of Europe's fastest growing low-cost airlines. It also prides itself on having the least environmentally damaging fleet on the continent.
Main image: Artur Widak/NurPhoto via AP